At Content for Food Bloggers, we're all about making your life as a food blogger easier and more fulfilling. Our mission is to provide you with top-notch content that will help you take your food blog to the next level.
---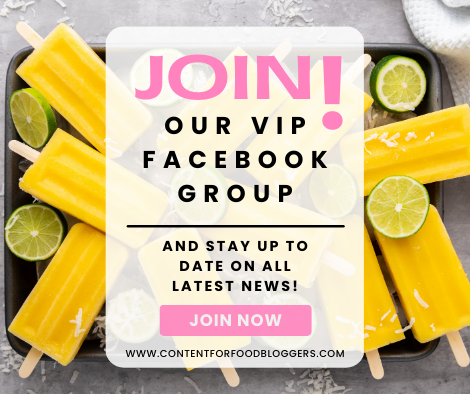 ---
Latest products
---
Hey YOU!
Hello, how are you? I am so glad to have you on my website. My name is Kimberley and I am the owner of Content for Food Bloggers.
I create high-quality content for food bloggers. Whether you're looking for exclusive recipe development and photography service or some affordable PLR recipes to add to your blog, I've got you covered!
With over 10 years of experience in the photography industry, and a lifelong passion for eating.. I mean cooking!! I know how to develop recipes that will wow your readers and make them want to try every dish. So what are you waiting for? Check out some of my content and let's be amazing together.
On this website, you will find all kinds of content carefully created with the food blogger in mind. Various products are available to help busy bloggers save time and energy.
On this website you will find content like:
PLR Recipes
PLR Video Recipes
PLR Social Media Templates
PLR Written Articles
PLR Round-Up Lists
PLR Lead Magnets
All content is created, with bloggers from all levels, in mind. Whether you are a beginner or a seasoned blogger, or somewhere in between. I have content waiting for you that is friendly for all budgets. Browse around and see how you can make your blogging life easier.
---
---
bECOME AN AFFILIATE PARTNER
Becoming an affiliate partner is an excellent opportunity to make some money on the side. If you are a fan of our products and have fellow food blogging friends who might be interested in them as well, this program offers a 25% commission fee on all products, providing an excellent chance to earn some extra cash. As an affiliate partner, you can share your unique referral link with your audience and earn a commission on any purchases made through that link. This program is an easy and effective way to monetize your passion for our products, and the commission earned can even be used to purchase more products from our store. Overall, this is a great opportunity for anyone looking to benefit from our products and earn some extra income. So what are you waiting for? Sign up today and start earning! We provide weekly payouts through Paypal with a minimum of $10.
---
Follow us on Instagram